The best events create an environment where both the people attending the event and the people exhibiting at the event leave with the sense that they achieved their objectives for attending that event.
SmallGyfts offers an event app that enables exhibitors to connect with attendees to share information and gives attendees tools to connect with other attendees.
+ We work with organizers and exhibitors to build profiles in the app linked to QR-coded table tents.
+Attendees use the app to scan the table tents of exhibitors to capture their contact info.
+ Attendees also use the app to scan and exchange their profiles to grow their personal or professional network.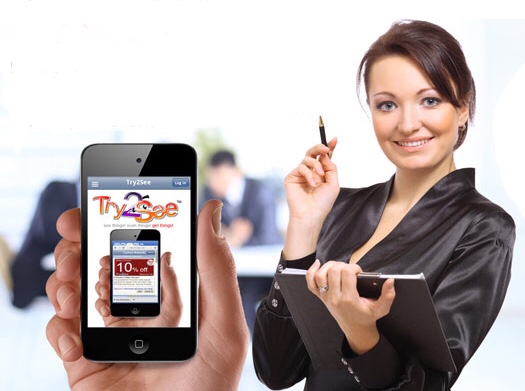 For The Organizer:
+ Offer your exhibitors and attendees an app to help them connect with each other with ease.
+ Get metrics to better understand how people move around your events and who they interact with.
+ Go green - minimize waste by exchanging info electronically - ie, contact info, promotional materials, giveaways.
+ Earn positive PR by showing how your event is giving back to local charities - exhibitors use the app to offer small donations to attendees as a promotion.
+ Another revenue stream - value add for your clients.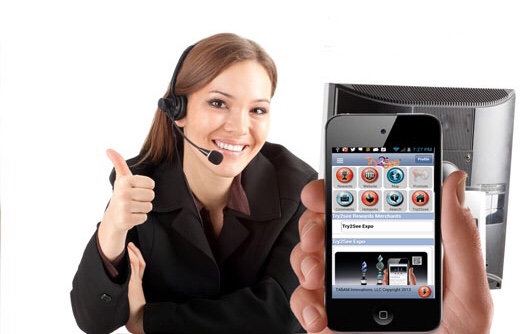 For Exhibitors:
+ Exchange information with attendees instantly - they scan a QR code to check in.
+ Automatically capture the email address of attendees that scan in at your booth.
+ Offer a SmallGytf promotion - savings for them and a small donation for their cause.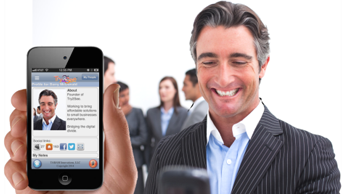 For Attendees:
+ Capture the profiles of exhibitors directly on their phones for quick future reference.
+ Quickly exchange your contact info with other attendees to share referrals.
+ See the complete history of every exhibitor you scanned and the people you met.
Sign-up
to create a profile for your event to get started.